Want to study in Turkey?
We've sorted all the things you need to know for you. If you still have questions after examining the following details, you can contact us.
Öğrenci bilgilendirme broşürümüz (Acente Broşürü) için tıklayınız…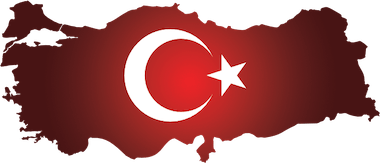 Official Name: Republic Of Turkey
Capital: Ankara
Population: 76,667,864
Area: 814.578 km2
Geographic coordinates: 26o and 45o East Meridian, 36o and 42o North parallel
It is surrounded by the Black Sea in the north, the Aegean Sea in the West and the Mediterranean Sea in the South.
Language: The Official Language Is Turkish. It is widely known in English in major cities.
Currency: TL ( Turkish lira)
Time Zone: Eastern European Time zone (UTC +2) Monday and Friday are the working days in Turkey. Most government offices, banks and private company offices are open from 09:00 to 17:00.
Climate: the climate in our country, the Middle Belt December, January, February the months of winter; March, April, May are spring months; June, July, August summer; September, October, November in the month of 4 seasons, the effects of the fall are seen.